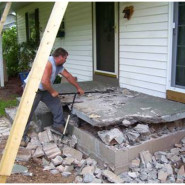 Foundation Works provides demolition services in Ottawa for projects big and small. We have the manpower to get the job done quickly & efficiently but more importantly safely.
Whether you are a Homeowner, Contractor, Developer or Property Owner of any kind Foundation Works provides professional & safe demolition services. No job is too big or too small.
Undoubtedly, demolitions may seem like fun but if done incorrectly can lead to a lot of headaches. Save yourself the time and trouble and call in the experts to handle all of your demolition and removal needs.
Our Services Include:
Strategic & Selective Demolition

Partial or Whole House Demolition
Concrete Breaking & Removal
Fence Demolition & Removal
Basement Gutting & Removal
Out-Building Tear Downs
Additional Services 
Excavation Services
Foundation Works provides excavation, trenching, grading and backfill services for residential customers.
Tree Stump Removal
Need a stump removed? We have specialized equipment that can grind stumps efficiently, without destroying your lawn.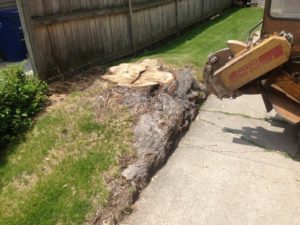 Cedar Hedge Removal
Cedar hedges provide a beautiful privacy fence when well-maintained, but can be a chore to keep up with and an eyesore when they become scraggly. Cedar hedge removal is a bit of a process as you have to ensure to remove feeder roots to prevent regrowth.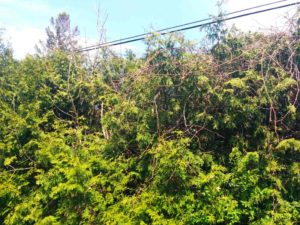 Our hedge removal service will ensure complete removal of any sized hedge.