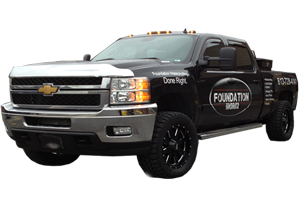 Foundation Repair & Waterproofing in Ottawa
Whether you use your basement for storage of extra furniture or precious files or simply an additional space for the family, it is important that it stays dry and mould-free!
A wet basement that presents any of those problems can compromise the actual structure that your home depends on to provide your family a stable, safe and healthy atmosphere. Your foundation provides the support for your entire home. The value of your home could be compromised by a wet basement that shows signs of degradation caused by mould or wetness issues.
The Best Company for the Job
Choose the contractor that understands the distinctive foundation repair problems that exist throughout the Ottawa & Cornwall regions. When it involves keeping your basement dry and leak free,  the professionals at Foundation Works are the best in the industry.
Make the most of our free foundation waterproofing consultation service. Our skilled and knowledgeable consultants will visit your home to assess your foundation problems and prepare a detailed & cost effective estimate for foundation waterproofing in Ottawa.
Cost of Foundation Repairs
Many people are under the impression that all foundation repairs are extremely costly and this is simply not true. By finding the specific problem, we can provide you with a cost-effective solution.
Don't wait until it's too late because what is now a small fix can turn into a large problem if left unattended. Call us today for a free estimate!
As a small token of our appreciation for the continued support of our community, our province, and our country.
Foundation Works is offering up to a 10% discount to all Canadian Forces personnel, first responders, & seniors.
*Certain conditions apply.

WHAT DO OUR CUSTOMERS SAY?
"Very Professional. Great communication. "











—

Darlene from Nepean

( Homestars )

Working in a customer based industry I know how important it is to always make the customer happy. Joel Goyette and his company Foundation Works goes above and beyond for their customer. This past October of 2013 I needed to get my foundation repaired. Their professional and efficient manner is much to be admired. Joel provided the most competitive and reasonable estimate that I had seen. Every aspect was efficiently communicated and gave me a sense of ease dealing with this major concern in my

foundation. I have nothing but wonderful things to say about Joel and his company.

Hard working crew! Very happy.











—

Sophia from Ottawa

( Google+ )

I would highly recommend Foundation Works. They were very professional and took the time to explain each phase of the work that they have completed to my husband and I. Very hard working people and they would come back early evenings to check up on the work that they have done to ensure that everything was in order. They also changed my dryer vent and fixed my outdoor water pipe at no extra cost. The work was done on time and they did a great job cleaning up. We hired them to waterproof our foundation as we were seeing a bit of water leaking seeping into our basement. Work was done well and they also provide pictures once completed. Family owned business and Joel (owner) or his brother Bob is always on site doing the work to ensure that things are done right.

Honest & Dependable











—

Serge from Orleans

( Google+ )

We would recommend them highly to anyone. Customer service was great, very professional and reassuring. Joel helped us with our water infiltration problem and also he noticed other problems that our builder was not aware of. Thanks to Joel he guided us and gave us his professional advice to solve our matters. Very honest, thorough, dependable, very Knowledgeable and family owned business. Thanking you, Serge & Sylvie

Going above and beyond!











—

Philippe from Ottawa

( Google+ )

Foundation Works completed a basement egress window well project for me. They're work was professional and courteous, their technique was modern and extremely efficient: my window well was dug to the footings, weeping tile tested (passed), foundation waterproofed and insulated around new opening, with new weeping tile drain, fill and custom window well installed. They also regraded around the new well and planted grass. They had to move my spa out of the way and moved it back after the work was done. The window and well are excellent and with new well and parging, the whole area looks like it had always been that way. What a pleasant experience!

Professional & hard working!











—

Gail from Ottawa

( BBB Ottawa )

The Foundation Work team was professional and exceptionally hard working. They worked very long hours to complete the job, given our tight deadlines. I would recommend this company to any of my friends and family.

Great job! (Crack Repair)











—

Jim from Ottawa

( Homestars )

What a great bunch of guys....Joel and Bob where a pleasure to deal with....tons of knowledge and not afraid to share it....on time, organized and a clean job site. Foundation works comes highly recommended by me and my neighbors....thanks guys.......