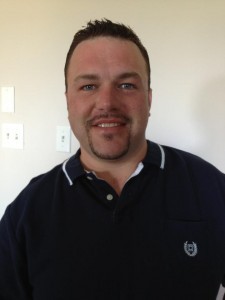 Foundation Works
Foundation Works is locally owned and operated by Joel Goyette. Joel has spent the last 20 years waterproofing homes in the Ottawa and surrounding areas by performing everything from foundation repairs and foundation waterproofing to sump pump and weeping tile installations.
Our Mission
To be the industry leader for the installation of preferred waterproofing systems and to understand the principals of the Building Envelope to ensure superior building performance to clients in the Ottawa area.
We will achieve this by investing in our people, the research of quality construction products and equipment, as well as high standards of service delivery models to ensure a delighted customer.
Core Values
Service Excellence
Providing proactive, cost-efficient and timely services focused on quality. The services will be delivered with a positive attitude through ethical and sound business practices.
Team Building, Motivation, and Development
Providing an environment, which promotes employee motivation and safety. Creating multi-disciplinary teams by attracting qualified team members as well as providing on going training for the benefit and development of the individual and the company.
Commitment to Success
Dedication to the success of our business, a fair relationship with our suppliers, and the participation of our team members' dedication to attain 100% Customer Satisfaction in the communities in which we serve.
History
After a decade in business together, Joel sold his shares of "Worry Free Roofing Inc." to his business partner in order to build his own independent business.
He founded "Foundation Works" in 2012 with his extensive background of foundation repair and foundation waterproofing so that one day his children could take over a well-established family business built with an unsurpassed reputation.
Joel takes pride in building his company reputation one job at a time. He prefers to keep his business on a smaller scale with goals of maintaining 100% customer satisfaction. One of his policies is take your time and do it right.
Joel certainly knows what level of work ethics is needed in order to attain total customer satisfaction. In fact, the roofing company replaced on average 600 residential roofs annually. At the time of sale, Worry Free Roofing had A+ rating complaint free status with the Better Business Bureau (BBB). He will never leave a customer unsatisfied.
Joel is a hardworking, country-based, family man with great values that will be noticed through his communication, work ethics, and pride in his work. From a young age Joel was operating all types of farming and commercial machinery with his brother by his side. Together they performed foundation repairs and waterproofing, as well as roofing. Still to this date, his brother Bob Goyette, works by his side and is the main equipment operator for foundation repairs and waterproofing, excavations, and backfill.
Between the two brothers as owner and work site team leader you can be rest assured that any project taken on will be done right and to total customer satisfaction. They take pride in noticing everything and constantly going above and beyond the scope of the contract. "If you see something that needs to be done and you're right there, then do it whether it's on the contract or not" is what is preached to the teams.
The men we hire to work within the teams provide a variety of expertise in the foundation repair business.  fix cracks in the foundation, performing foundation waterproofing with hydraulic cement, epoxy's, Blue Skin membrane, System Platon membrane, weeping tile installation, foundation crack injections, cement or concrete cutting, coring, foundation parging, excavations, backfill, drainage, grading, sump pumps and associated plumbing or even demolition services they can do it all. Our men are professionals and it shows.
Foundation Works operates within Ottawa and surrounding areas including: Kanata, Stittsville, Barrhaven, Nepean, Bells Corners, Richmond, Riverside South, Manotick, Greely, Metcalfe, Winchester, Chesterville, Vars, Embrun, Carlsbad Springs, Rockland, Clarence Rockland, Wendover, Hammond,  Russell, Navan, Orleans, Blackburn Hamlet, downtown Ottawa or the Glebe.
Foundation Works … for all your foundation repairs and waterproofing.. Done Right.